What Is Linishing
Linishing is often a form of metal finishing to increase a surface's flatness by the use of grinding or belt sanding. It's possible to aim for two-dimensional flatness, as in making a perfectly flat plate, or for one-dimensional flatness, as in making a perfectly smooth cylinder. A linisher or linish grinder describes the device that performs this function. The technique may also be used, with finer grades of grindstone or sanding belt, to polish a surface. When two rubber extrusions are going to be fused together to form a closed loop, the ends of the extrusions need to be prepared in a certain way called linishing.
Linishing machines need to be equipped with special abrasive belts or paper, which are ideal for both large metal products and small metal CNC parts. Common linishing equipment including drum linishing machines, orbital linishing machines, and centerless linishing machines.
China Best Linishing Surface Finishing Service Company
Select us as your go-to supplier for superior linishing surface finish services! CNCJY is a professional CNC services company with over 15 years and capable of various machining and surface finishing processes. The company continues to improve service quality and service level, and has become a service benchmark in the linishing industry with advanced equipment and mature technology. We have a group of professional engineers and management personnel to pre-sales, after-sales service integration of experienced, skilled professional team. Our high-volume, rapid throughput capabilities allow us to quickly deliver flawless, expertly finished prototypes and high-volume production parts that meet the specific needs of a wide range of industrial applications. Feel free to get in touch with us for a no-obligation quote whenever you're ready to get started on your next project. CNCJY is happy to finish your CNC machining parts with the linishing that is most appropriate to your goals.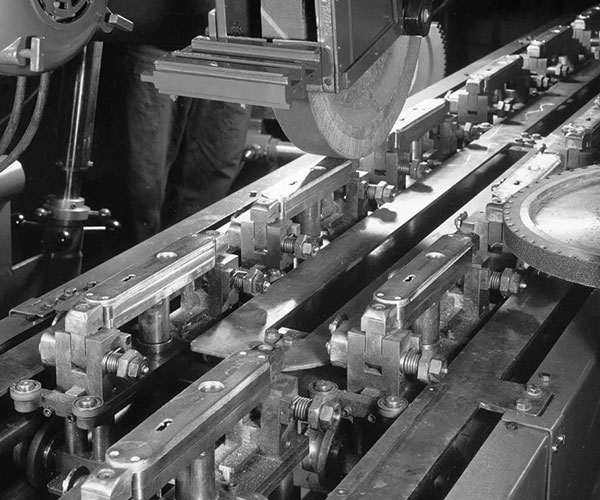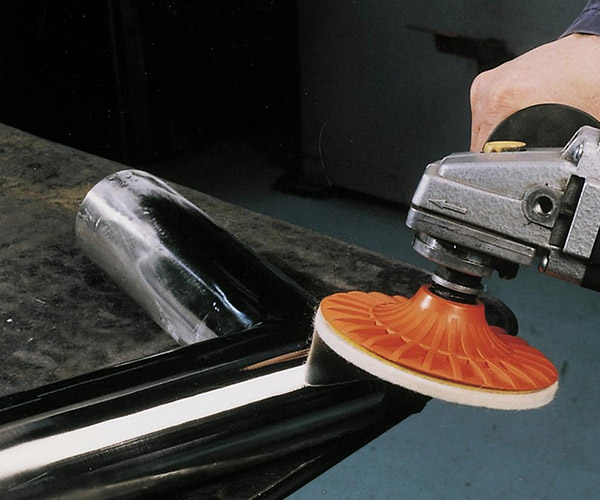 Materials For Linishing Surface Treatment
Metalworkers frequently utilize linishing machinery to give metal a polished look or to make necessary changes. Despite their superficial resemblance to more common power tools like belt sanders and angle grinders, linishing machines have their own set of benefits. In commercial environments like workshops and factories, a linisher built for industrial use is essential for smoothing down big metal sheets. These machines often employ strong rotating belts with a textured surface to protect the metal from rust. Many of today's machines include various work surfaces, allowing the user to choose between face and surface work, or to do both
When used on aluminum, linishing creates a distinct finish with a brushed matte texture. This process makes the aluminum look great without the need of paint or powder coating. Linished aluminum is often used to make furniture or wall cladding, as well as jewelry and consumer goods.
It's possible that a hand linisher is all that's required for some really simple tasks. These devices are small enough to be used with one hand and feature rotating discs or belts. Fine sanding and other precision work on tiny places is a breeze with a set of tiny linishing hand tools.
Applications of Linishing
1. Architectural industry. Smooth wavy metal building panel,create a perfectly-cylindrical metal pipe.
2. Preparation of the ends of rubber extrusions.
3. Automotive industry and vehicles. Car parts finishing, repair, motorbike handles, bicycle parts, car and motorbike exhaust systems
4. Remove joints and seams from welded or fused metal objects.
5. Clean away types of surface damage such as rust, pitting and old coatings that have turned obsolete.
6. Bathroom fittings, curtain poles, lighting equipment, chandelier parts
7. Furniture or wall cladding.
8. Jewelry and consumer goods.
9. Nautical fittings, machining shop fittings, etc.
Benefits and Advantages of Linishing
-Improve strength and corrosion resistance.
-Appealing appearance and satiny, matte texture for aluminum parts.
-Suitable for various materials including carbon, stainless steel, aluminum, brass, titanium, etc.
-Versatile and easy to complete. A hand linisher is applicable for small projects.
-Repeatable for large volume production.