What is Industrial Etching – Photo Etching Services for Metal Parts
Industrial etching, also referred as to photo etching, chemical etching, and photo chemical etching is a process of removing materials using temperature-controlled etching chemicals to get the desired shape. The photo etching process generally uses formulated acids to precisely create designs on flat metal sheets, it can reach a high level of complexity. Chemical etching can handle almost all metals including steel, brass, aluminum, nickel, titanium, zinc, etc., as well as glass materials. Different materials need to be processed using different etchants to get the desired effect. Industrial etching is a process that requires relatively low tooling costs and photo-etched parts can be obtained in a short time and used for industrial or decorative uses.
CNCJY is a professional CNC services company with over 15 years and capable of various machining and surface finishing processes, our chemical etching services have been working with a wide variety of industries to supply metal photo etched parts for automotive, aerospace, electronics, defense, etc. Exceptional quality, high speed, and high precision drive us to grow quickly. Industrial etching services at CNCJY will provide the exact details for your custom CNC machined parts with outstanding consistency and demanding tolerances.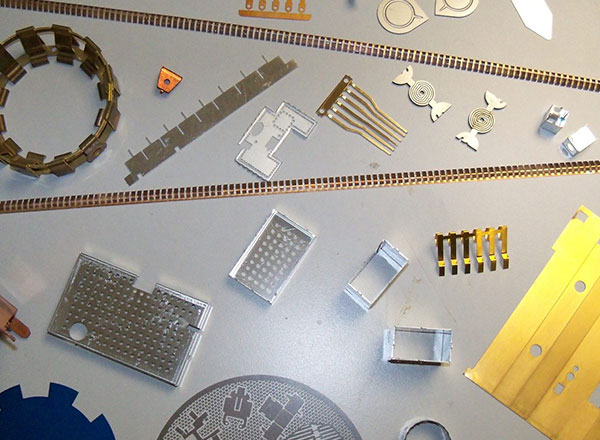 Specification of Industrial (Photo) Etching Services
CNCJY chemical etching service starts with your part drawing or file, we can etch a wide selection of metal materials with different thicknesses, the best engineering drawing is a CAD file and tight tolerances can be discussed.
| | |
| --- | --- |
| Advantages | No burrs, smooth edge profile, complex geometries and tight tolerances are possible |
| Applications | Electronics, print, medical, defense, space, automotive, aerospace, etc. |
| Materials | Stainless steel, carbon steel, aluminum, copper, brass, bronze, etc. |
| Parts | Stencils, plaques, printing plates, circuit boards, dies and more |
| Thicknesses | From 0.07mm to 2.5mm |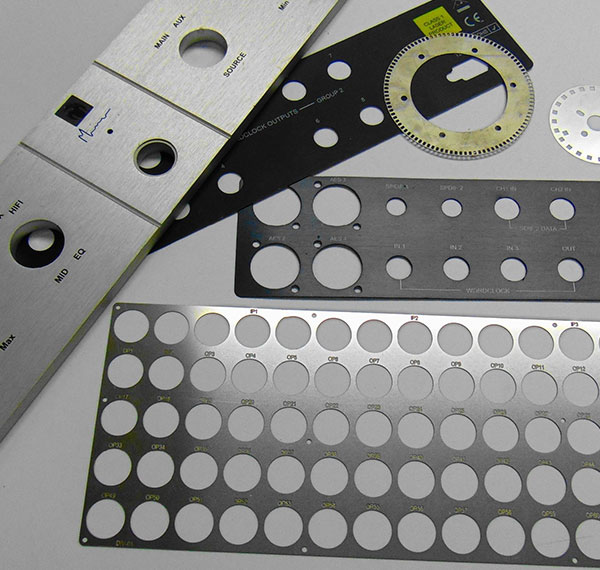 Considerations for Designing Photo Etching Parts
– For metals 0.01 mm to 0.25 mm in thickness, the minimum standard etching tolerance is ±0.025 mm.
– For thicknesses above 0.25 mm (maximum of 1.5mm) the minimum standard etching tolerance is typically ±10% metal thickness.
– A minimum standard feature size of 0.1 mm. Openings below 0.050 mm are possible, as is accuracy to ±8% metal thickness.
– The inside and outside corners of a photo etched part will have a radius instead of a sharp 90 angle.
– Chemical etching can create half-etched lines with a specified depth on one side. This control makes 90-degree angles and leaves no gap in the shield's corner radius.
Why Choose CNCJY Industrial Etching
– The flexibility to customers in the design and the complexity of the part do not affect the price
– Accurate photo-etched parts can be made from most metals with a range of thickness
– Chemical etching manufactures parts with burrs and stress, no post-processing is needed.
– The features of the parts can be etched simultaneously and maintain a tight tolerance.
– Extremely cost-effective etched components with very short lead time and on-time delivery.