Best CNC Milling and Turning Services – Top China CNC Turn-Mill Parts & Products Manufacturer
To meet customer requirements, we offer a comprehensive range of manufacturing and design skills in Turn-Milling, Cylindrical & Surface Grinding, jigs & fixtures, Prototypes, and Special Tooling. We can perform work in all materials, including steel, brass, copper, stainless steel, and aluminum, using the most sophisticated Cad Cam software for programming machinery. To fulfill our commitment to continuous improvement, we have responded to the ever-increasing demands created by modern manufacturing techniques, and ongoing investment in cutting-edge technology has ensured that we are capable of designing and manufacturing a wide range of highly technical products.
Advantages of Our CNC Turn-Milling Services
– Extreme precision. We will provide precise and accurate measurement and production for each product based on customer demands.
– Shorter lead times Cycle times can be reduced by up to 50% with instant quotes and rapid production.
– Excellent Machine Shops. Use a highly vetted and managed global network of the best machine shops.
– Price flexibility. To find the best price, choose between quick and cost-effective options.
– Quality and Reliability. Raw materials were carefully selected, and a strict quality control system was implemented throughout the project, resulting in ISO9001:2015 certification.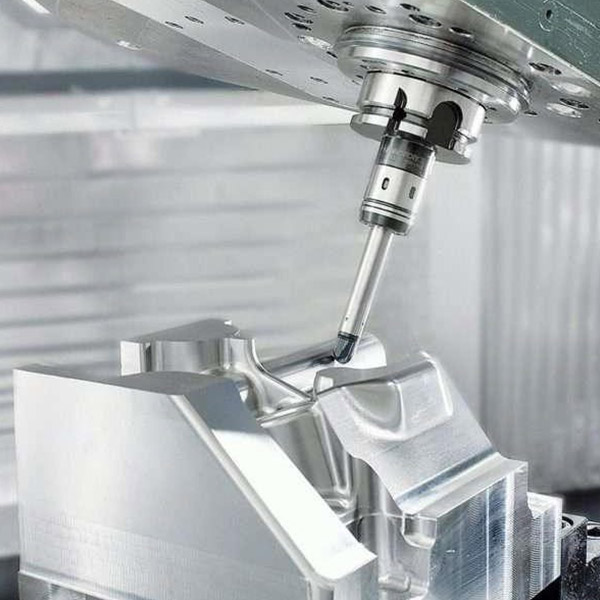 About CNC Turn-Milling Compound
Turn-milling is an advanced cutting method that uses a combined motion of milling cutter rotation and workpiece rotation to cut the workpiece and achieve the required shape precision, position accuracy, and surface integrity. Turn-milling compound machining is more than just combining turning and milling into one machine tool; it is also using turn-milling composite motion to complete all types of surface processing, which is necessary for the rapid advancement of CNC technology today. A novel cutting theory and technology.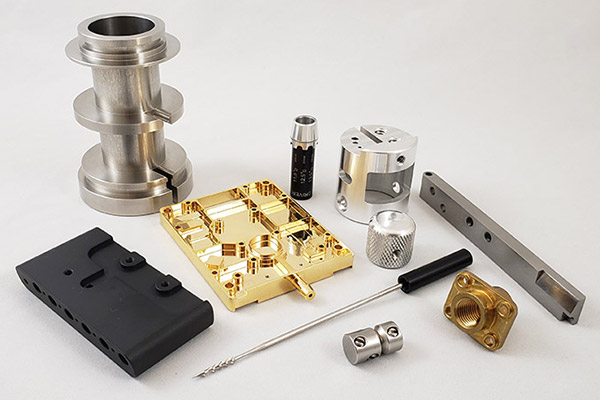 The features of CNC Turn-Milling Compound
-High rigidity and good precision retention, reduce tooling and labor costs.
-High production efficiency, and convenient operation.
-Tailstock ensures precise turning operations with high feed rates.
-Multi-axis and multi-technology for effective complete machining.
-High overall equipment effectiveness due to fast retooling and large tool magazine.
-Small footprint.
-Solid and rigid machine base.
-Powerful main spindle, high speeds.
-Powerful, multifunctional turning/milling spindle.
-Flexible loading strategy: manual and/or automated with robots.
-Quality management.
The Classification of CNC Turn-Milling Compound
When browsing our Mill-turn machines for sale, keep the type of axis in mind as this can affect your production. We'll go over some of the various types of axes found on CNC Turn-mill machines.
| | |
| --- | --- |
| X-axis | The X-axis is the normal lathe cutting axis and refers to movement perpendicular to the stock axis. |
| Z-axis | The Z-axis is a traditional lathe axis. It refers to a movement along the stock's axis. When drilling holes into the center of the stock, you would use a Z-axis. |
| C-axis | The C-axis involves movement around the stock's axis. It enables the cutting of slots into a part, resulting in angled walls and curved bottoms. |
| Y-axis | The Y-axis, in conjunction with the C-axis, is used to mill both slots and flat features into a part. A y-axis generates slots that have straight sides and flat bottoms. This axis is only required when the tool must be pulled away from the part's centerline. |
CNC Milling & Turning Capabilities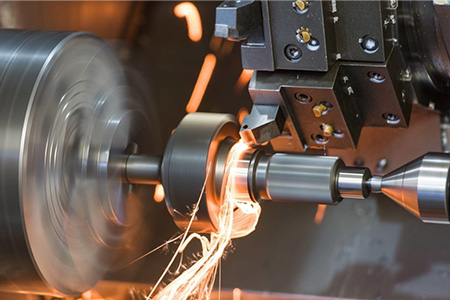 Machining Processes
Milling, Drilling, Boring, Turning, Threading, Tapping, Knurling, Counterboring, Countersinking, Parting/Cutting, Facing.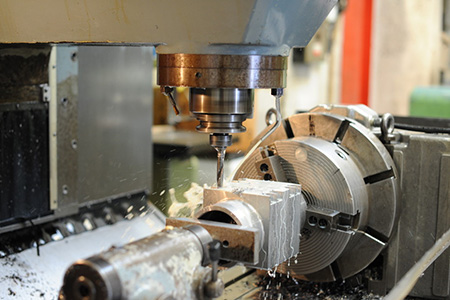 Equipment Capabilities
CNC Control Capabilities, Bar Feed, 30,000 RPM, CAD Design Services, CAM Programming, Services (HyperMill), Reverse Engineering.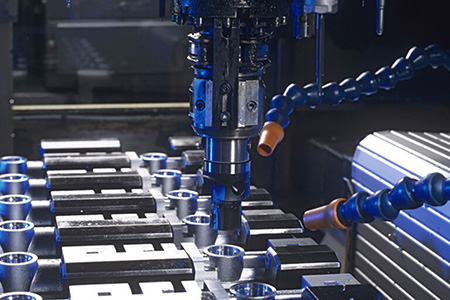 Additional Services
Mechanical Engraving and Paint Filling, Sand Blasting, Liquid Honing, Flame Polishing, Threaded Insert Installation (Thermal Press), Assembly (Soldering / Gluing), PSA Sheet Cutting & Application, Helicoil Installation, Mechanical Buffing/Polishing, Vibratory Tumbling, Ultrasonic Cleaning, Anodize per MIL-A-8625, Chem-film per MIL-DTL-5541, Screen and Pad Printing, Pad Printing, Fiber Laser Etching and Marking, CO2 Laser Cutting.