What is Abrasive Blasting – Abrasive (Media) Blasting Services for CNC Machined Parts
You can opt for a wide variety of metal surface finishing services for the custom CNC machined parts. Abrasive blasting is one of these methods mainly used to clean the surface and change roughness. Abrasive blasting, other names including sandblasting (sand blasting), grit blasting, or media blasting, is a process that uses blast equipment to propel a stream of abrasive media against the part surface at high speed to remove paint, coatings, debris, rust and other contaminants, as well as get an improved smoothness and strength. Common types of abrasive media include steel shot, steel grit, glass beads, aluminum oxide, silicon carbide, plastic grit, ceramic crit, etc. Abrasive blasting is an effective surface finishing process that gives an excellent clean and optimal prepared surface.
At CNCJY, we provide a number of surface finishing and surface treatment methods including abrasive blasting services for machined components and parts, sand blasting could be a great option for your products, send your drawing or file to us, and we'll help you review if the process is right for your project. Abrasive blasting service is versatile for purposes like cleaning, preparing, and maintaining surfaces for a ton of industries. Depending on the product specification and customer requirements, we'll choose the most appropriate blasting machine and abrasive media to achieve the required effect. With up-to-date equipment and extensive experience, CNCJY keeps high-standard abrasive blasting services to produce sand blast parts that exceed your expectations.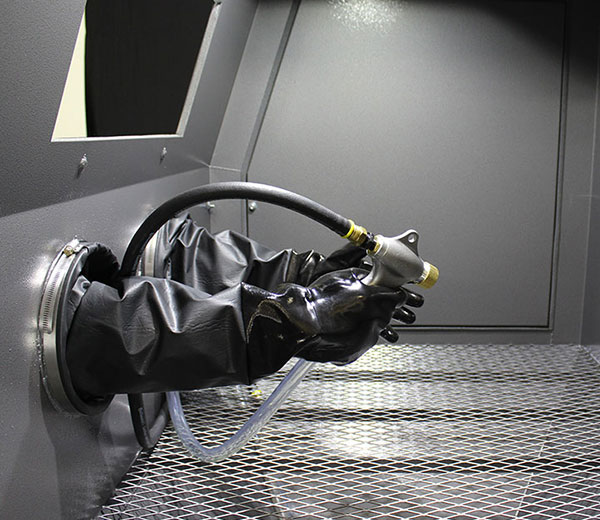 Specification of Abrasive (Sand) Blasting Services
With advanced abrasive blasting equipment, CNCJY is capable of manufacturing sandblasting parts and products of different sizes and specifications at the most competitive prices. Tell us about your requirements, we'll recommend the best industrial surface finishing option for you.
| | |
| --- | --- |
| Advantages | Inexpensive abrasive media and many types are recyclable, faster than traditional techniques, work for almost any kind of surface. |
| Applications | Metal finishing, shipbuilding and hull cleaning, automotive repair, glass work, etc. |
| Types | Bead blasting, shot blasting, wheel blasting, wet blasting, dry-ice blasting, etc. |
| Media | Steel grit and shot, ceramic bead, glass bead, aluminum oxide, plastic, corn cob, etc. |
| Substrate Material | Stainless steel, cast iron, steel, aluminum, etc. |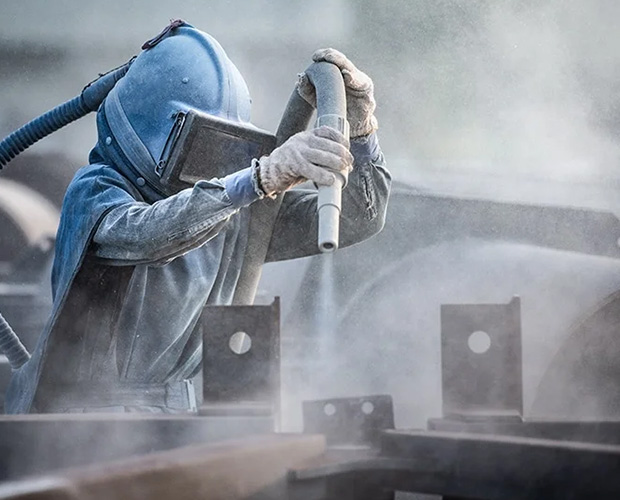 Design Considerations for Abrasive Blasting
– It is not necessary to plug threaded or reamed holes unless the tolerances are extremely small because the thickness difference is negligible.
– It is best to steer clear of thin wall geometries because of they are easy to deform.
– It may be difficult or perhaps impossible to finish in regular manner parts that have complicated geometry.
Why Choose CNCJY Abrasive Blasting Services
– Unparallel quality, cutting-edge technology, equipment, and professional expertise
– A wide range of blasting equipment and abrasive media available for different uses
– Safe and environmentally friendly media blasted parts without harm and damage
– Highly skilled technicians and trained workers ensure efficient production and inspection
– Most economical solutions to deliver the maximum effect of removal and cleaning