CNC Machining Stainless Steel Services & Parts Supplier Online
Stainless steel has proven to be one of the most popular industrial alloys for CNC machining projects because of its advantageous physical properties. If you are finding a reliable CNC machined stainless steel parts wholesale vendor, you are at the right site!
CNCJY is a leading OEM CNC machined stainless steel Parts manufacturer, has over 5 years technical precipitation and extensive expertise in CNC machining service/CNC milling service/CNC turning service for custom metal and plastic parts, can made with difference material such as aluminum, stainless steel, alloy, brass, plastic etc. We have been specialized in CNC stainless steel machining parts with the most affordable price. The main materials are 303, 304L, 316L, 410, 416, 440C, 17-4PH, Nitronic 60, etc. Quality standards and rigorous specifications for manufacturing processes are adhered to thoroughly by all stages of production for all CNC machined stainless steel products.
We can produce small and large quantities of stainless CNC machining parts including the CNC milling stainless steel, parts, CNC turning stainless steel parts. Our instant quoting engine can provide you with quotation of CNC machining services for stainless steel in a few seconds. Then, we will complete the processing of stainless parts and deliver them in no more than 10 days. In order to guarantee the highest possible standards, we conduct thorough quality tests on all of the manufactured parts. Take your stainless steel part or assembly from print to production with CNCJY!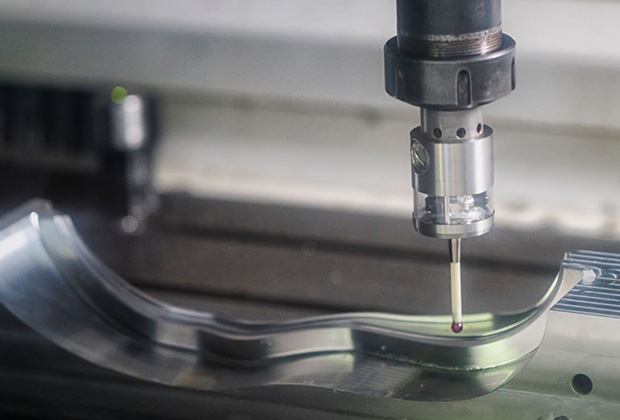 Characteristics & Features Of Machining Stainless Steel Parts




High-temperature resistance


Low-temperature resistance





Stainless Steel Material Properties
| Materials | Yield Strength (tensile) | Elongation at Break | Hardness | Density | Maximum Temp |
| --- | --- | --- | --- | --- | --- |
| 303 Stainless Steel | 35,000 psi | 42.5% | Rockwell B95 | 0.29 lbs / cu. in | 2550° F |
| 304L Stainless Steel | 30,000 psi | 50% | Rockwell B80 (medium) | 0.29 lbs / cu. in | 1500° F |
| 316L Stainless Steel | 30,000 psi | 39% | Rockwell B95 | 0.29 lbs / cu. in | 1500° F |
| 410 Stainless Steel | 65,000 psi | 30% | Rockwell B90 | 0.28 lbs / cu. in | 1200° F |
| 416 Stainless Steel | 75,000 psi | 22.5% | Rockwell B80 | 0.28 lbs / cu. in | 1200° F |
| 440C Stainless Steel | 110,000 psi | 8% | Rockwell C20 | 0.28 lbs / cu. in | 800° F |
| 17-4PH Stainless Steel | 160,000 psi | 7% | Rockwell C35 | 0.28 lbs./cu. in | 1100°F |
| Nitronic 60 | 50,000 psi | 35% | Rockwell B85 | 0.28 lbs./cu. in | 1800°F |
CNC Machining Services For Stainless Steel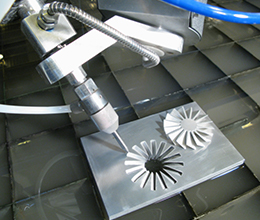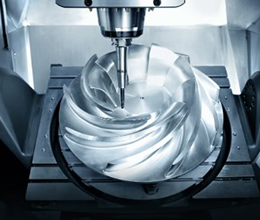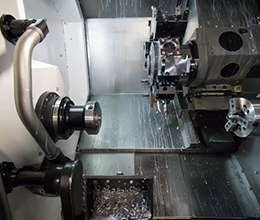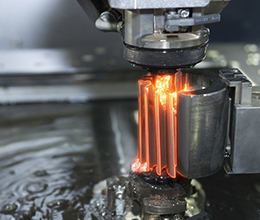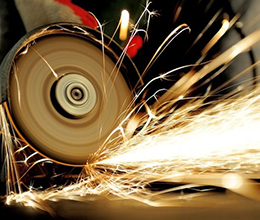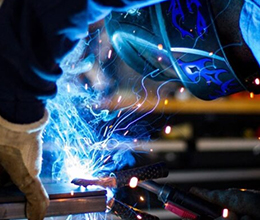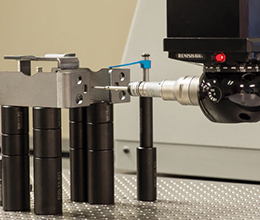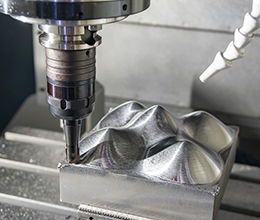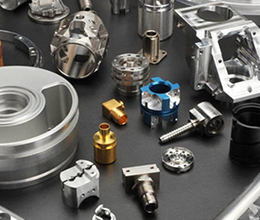 Custom part manufacturing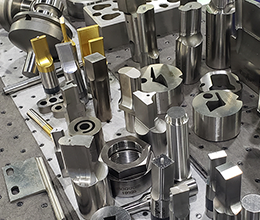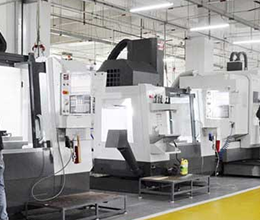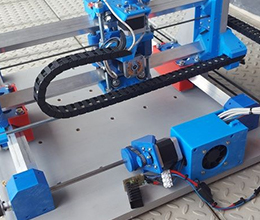 Stainless Steel Alloy Elements
The basic alloy elements of stainless steel include nickel, molybdenum, titanium, niobium, copper, nitrogen, etc., to meet the requirements of various uses on the structure and properties of stainless steel. Stainless steel is easy to be corroded by chloride ions, because chromium, nickel and chlorine are homologous elements, which will be exchanged and assimilated to form the corrosion of stainless steel.
Applications Of Stainless Steel CNC Machining Parts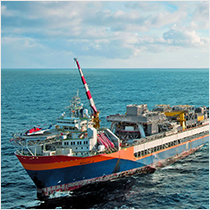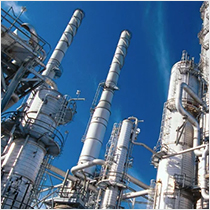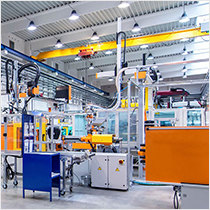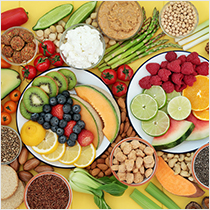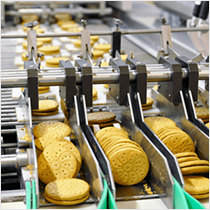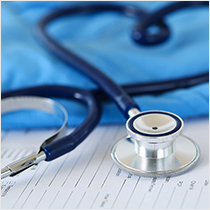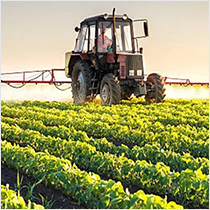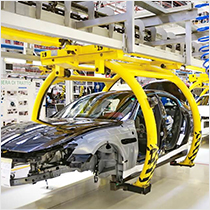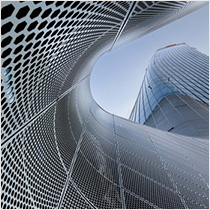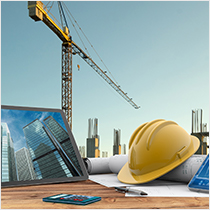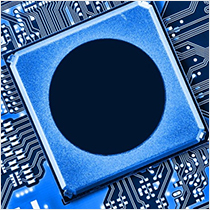 Stainless Steel CNC Machining FAQs
What Is CNC Stainless Steel Machining?
What Are Benefits Of Stainless Steel?
-As demand increases, production increases, making it more affordable than ever before. The increase in demand leads to the availability of standard and non-standard sizes. In addition, there are a variety of stainless steel finishes to choose from.
-In addition to polished finishes, a range of patterned and colored surfaces are available. This makes it possible to find options that suit your needs.
-Stainless steel is also 100% recyclable. In fact, half of stainless steel production comes from scrap metal. This makes it a relatively environmentally friendly material.
Is Stainless Steel Difficult To Machine?
Yes, stainless steels tend to be one of the most difficult metals to work with in CNC machining.
-The machining hardness makes the tool wear faster and it is difficult to remove chips.
-Low thermal conductivity causes plastic deformation of the cutting pin edge and rapid tool wear.
-Chip buildup is easy to cause small pieces of powder to remain on the cutting pin edge and cause poor machining surface.
-The chemical relationship between the tool and the processed material causes work hardening and the low thermal conductivity of the processed material, which is not only easy to cause unusual wear, but also cause tool breakage and abnormal fracture.
Why Choose CNCJY for Stainless Steel CNC Machining Services and Parts?
-Fast Delivery: CNCJY uses a new CNC machine, which can quickly produce high-precision stainless steel CNC machining parts in 10 days.
-Multiple Options & Large Quantities: A variety of stainless steel materials, machining processes, and surface finishing for selection.
-Accuracy: CNCJY offers a variety of tolerance options that comply with ISO 2768 (standard level, fine level) and ISO 286 (levels 8, 7, 6)
-Customized Surface Finishes: Choose various surface finishes suitable for CNC stainless steel machining parts, which accurately meet the design specifications.
-Quality Control: Our quality assurance department implements a strict quality assurance process.
-Experienced Team: Our engineering team has professional technology and experience to analyze the structure and processing process of all parts, CNC processing services to save costs and delivery time.