Copper CNC Machining
Copper is a soft and malleable metal with high thermal conductivity and conductivity. It is often used as a component of thermal conductors, electrical conductors, building materials and various metal alloys. Copper alloy has excellent mechanical properties and low resistivity. In addition, copper is also a durable metal, which can be recycled many times without damaging its mechanical properties.
Copper can be the best option for producing CNC machined custom parts. CNC machined copper parts begin as raw pieces of metal that are cut down bit by bit to create a desired shape or object. This process is done most accurately with a CNC machine which can produce almost any 3D object designed via CAD software.
CNC Machining Copper Services and Parts Supplier
CNCJY has accumulated abundant experience in the field of CNC copper machining/milling/turning parts, providing high quality CNC machining service for copper parts for many customers. At CNCJY, we employ 3-axis and 5-axis CNC machining centers, milling & turning machines, and lathes to fabricate custom CNC copper parts with high precision and premium quality. We have the capability to meet your complex copper part CNC machining requirements. Since our inception, we have provided services to a wide range of industries, including medical, military, marine, aerospace, and much more. We've helped many innovative companies create copper components accurately while meeting their surface finish, precision, and tight tolerance requirements. Our integrity, strength and product quality are recognized by the industry. Now is the time to work with us to tap into our extensive network of providers of CNC copper machining services!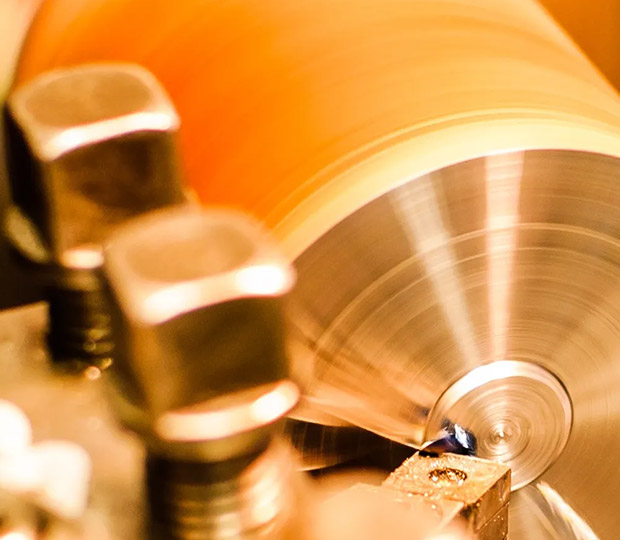 Benefits Of Copper CNC Machining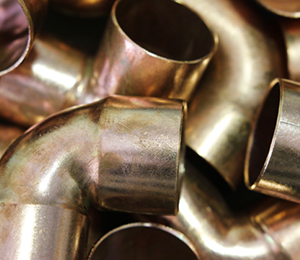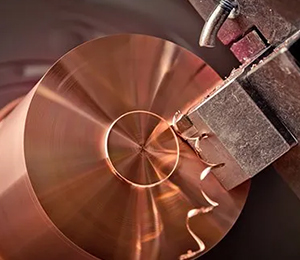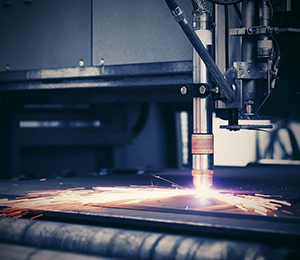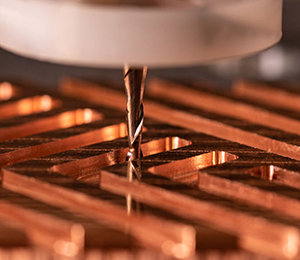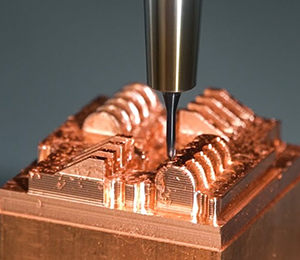 Hard and soft soldered easily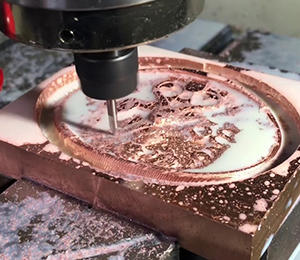 High accuracy & repeatability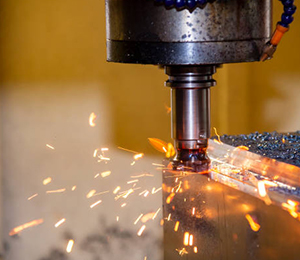 Excellent mechanical properties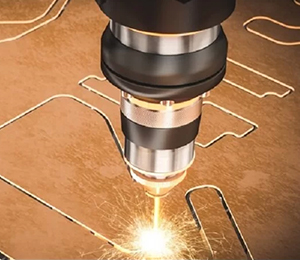 Copper Material Properties
| Materials | Tensile Strength | Elongation at Break | Hardness | Density | Maximum Temp |
| --- | --- | --- | --- | --- | --- |
| 110 Copper | 42,000 psi (1/2 hard) | 20% | Rockwell F40 | 0.322 lbs / cu. in | 500° F |
| 101 Copper | 37,000 psi (1/2 hard) | 14% | Rockwell F60 | 0.323 lbs / cu. in | 500° F |
– Copper 101: Copper 101 is the purest grade of copper, which features 99.9% Cu, has exceptional conductivity. It serves as the base material for brass and bronze alloys. Its high conductivity makes it ideal for busbars, waveguides, and coaxial cables.
– Copper C110: Copper C110 is also an electrolytic tough pitch copper, which is easy to machine than Copper 101. This grade features 99.9% Cu and is suited for many electrical applications.
Applications For CNC Machined Copper Parts
Copper is a non-ferrous metal closely related to human beings. It is widely used in electrical, light industry, machinery manufacturing, construction industry, national defense industry and other fields. Copper is the most widely used and consumed in the electrical and electronic industries, accounting for more than half of the total consumption. This kind of switch and hard brush circuit board is used for various cables and wires, motors and transformers. In the manufacture of machinery and transportation vehicles, it is used to manufacture industrial valves and accessories, instruments, sliding bearings, molds, heat exchangers, etc. It is widely used in the chemical industry to manufacture vacuum vessels. In the construction industry, it is used for various pipes and pipe fittings, decorative devices, etc. In the transportation industry, it is used for ships, railways and aircraft. Machined copper is suitable for engineering applications because of its corrosion resistant and thermal conductivity properties. If your applications require copper machining services, then request a quote today!
Why Choose Copper CNC Machining Copper At CNCJY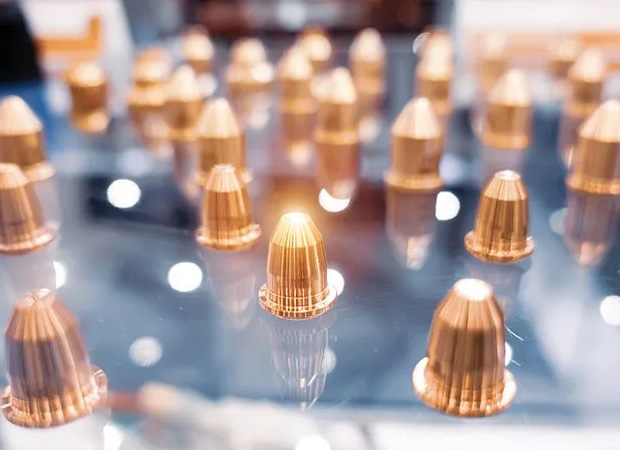 – Professional R & D Team: Our technicians are experts in the field of CNC machining parts, have more than 5 years experience providing CNC machining services for copper parts. Our extensive knowledge and experience is what sets us apart from others.
– Strict quality control system. Through ISO9001 quality system certification, we have perfect management system standards, lean production management process, online integrated production, computer simulation of production process, error reporting device to ensure product accuracy.
– Advanced production equipment, large comprehensive production capacity and fast delivery time. We have advanced high-precision processing equipment and have close cooperation with the world's most advanced metal processing and testing equipment manufacturers. Design, production, assembly, logistics and other links, fully implement 5S management and international standardized production. Reliable quality and fast delivery.
– Best pre-sales and after-sales service and keep close contact with customers Professional customer service 24/7 online, any quality problems, feel free to contact us at any time.
– Technical support. Provide free instructions for using machine copper parts to solve various problems.