CNC Turning Overview (Custom CNC Turning Services Company)
CNC turning is a machining process that can fabricate accurate parts from digital files with high accuracy and repeatability. CNCJY.COM is a professional supplier of CNC turning services and an experienced manufacturer of CNC turning parts. From design to production to delivery, we are equipped with a number of lathes and turning machines, as well as precise measuring equipment to ensure the quality and performance of each custom turned part. Our operators can efficiently and accurately handle the machine tools and complete the turning operations. Skilled engineers at our will guide the whole turned parts manufacturing cycle and take every factor into consideration for optimal results. our works across various sectors, including aerospace, automotive, electronics, mechanical, military, and more. Not only CNC turning service, but we also provide follow-on surface finishing and other CNC manufacturing and fabrication solutions. Email us to get a fast, free quote, we can work on both small and large batch orders.
CNC Turning Tolerances & Dimensions
With Swiss lathe machines and CNC turning centers, we can offer precision turned parts with tight tolerances and a wide selection of dimensions to suit your needs.
| | |
| --- | --- |
| Linear Dimensions | +/- 0.025mm (+/- 0.001 inches) |
| Hole Diameter (not reamed) | +/- 0.025mm (+/- 0.001 inches) |
| Shaft Diameter | +/- 0.025mm (+/- 0.001 inches) |
| | |
| --- | --- |
| Maximum Part Length | 990mm (39 inches) |
| Maximum Part Diameter | 431mm (17 inches) |
| Maximum Swing on Carriage | 350mm (13.7 inches) |
| Maximum Spindle Through Hole | 40mm (1.5 inches) |
Surface Finishing & Treatment for CNC Turning
CNCJY is able to apply post-processing and surface finishes that you require to improve properties and your CNC turning parts. Here we list some of the most common ways to finish the turned components and if you want to choose other methods, please contact us.
| Surface Finishing & Treatment | Description |
| --- | --- |
| Anodizing Type II (aluminum, titanium) | It adds a corrosion-resistant layer to the part surface. |
| Anodizing Type III (aluminum, titanium) | It adds wear and corrosion-resistant layer, better protection than Type II. |
| As machined | Surface roughness can be specified. |
| Bead Blast | It is mainly used to improve the visual appearance. |
| Powder Coating | It adds a thin layer of protective polymer that enhances wear |
| Black Oxide (steel) | It improves corrosion resistance and reduces light reflection. |
| Brushing | It reduces the surface roughness. |
| Polishing | It is used to get a smooth surface. |
| Passivation (stainless steel) | It increases the rust resistance. |
Materials Used for CNC Turning Parts
At our CNC turning factory, we offer over 50 types of machining materials mainly metals and plastics, we'll choose the best-certified material for your project.
Material
ASTM
DIN
JIS
GB
Aluminum
6061
AlMglSiCu
A6061
LD30
7075
AlZnMgCu1.5
A7075
LC9
2014
AlCuSiMg
A2014
LD10
2024
AlCuMg2
A2024
LY12
5052
AlMglSi0.5
A5052
LD31
6063
ALMg2.5
A6063
LF2
Stainless Steel
304L
X2CrNi19-11
SUS304L
022Cr19Ni10
316L
X7Cr14
SUS316L
022Cr17Ni12Mo2
301
X5CrNi17-7
SUS301
12Cr17Ni7
304
X5CrNi18-10
SUS304
06Cr19Ni10
416
X12CrS13
SUS416
Y1Cr13
420
X20Cr13
SUS420J1
2Cr13
Brass
C22000
CuZn10
C2200
H90
C26000
CuZn30
C2600
H70
C28000
–
C2800
H62
Copper
C10100
OF-Cu
C1011
TU2
C11000
E-Cu58
C1100
T2
Mild Steel
1015
C15
S15C
15
1045
C45
S45C
45
1020
C22
S20C
20
Titanium
GR2
–
TP340
TA2
GR5(GR23)
TiAl6V4
60
TC4 (TC4ELI)
Plastic
PTFE
PEEK
Nylon(PA)
POM
ABS
PMMA
PS
PC
PE
Best CNC Milling and Turning Services – Top China CNC Turn-Mill Parts & Products Manufacturer
To meet customer requirements, we offer a comprehensive range of manufacturing and design skills in Turn-Milling, Cylindrical & Surface Grinding, jigs & fixtures, Prototypes, and Special Tooling. We can perform work in all materials, including steel, brass, copper, stainless steel, and aluminum, using the most sophisticated Cad Cam software for programming machinery. To fulfill our commitment to continuous improvement, we have responded to the ever-increasing demands created by modern manufacturing techniques, and ongoing investment in cutting-edge technology has ensured that we are capable of designing and manufacturing a wide range of highly technical products.
Advantages of Our CNC Turn-Milling Services
– Extreme precision. We will provide precise and accurate measurement and production for each product based on customer demands.
– Shorter lead times Cycle times can be reduced by up to 50% with instant quotes and rapid production.
– Excellent Machine Shops. Use a highly vetted and managed global network of the best machine shops.
– Price flexibility. To find the best price, choose between quick and cost-effective options.
– Quality and Reliability. Raw materials were carefully selected, and a strict quality control system was implemented throughout the project, resulting in ISO9001:2015 certification.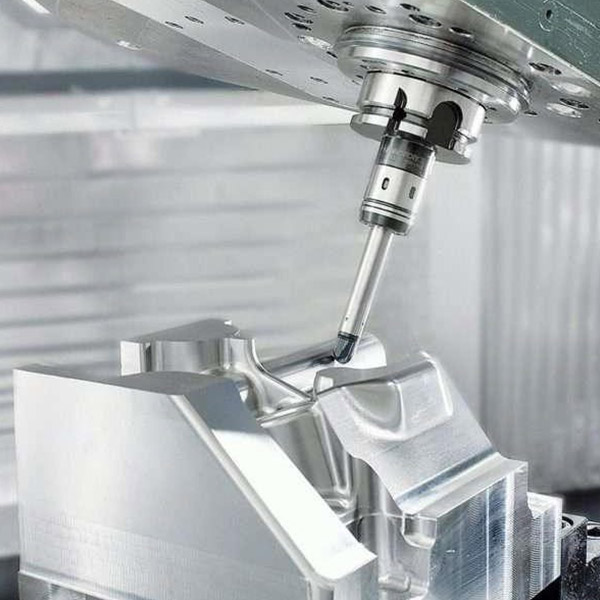 About CNC Turn-Milling Compound
Turn-milling is an advanced cutting method that uses a combined motion of milling cutter rotation and workpiece rotation to cut the workpiece and achieve the required shape precision, position accuracy, and surface integrity. Turn-milling compound machining is more than just combining turning and milling into one machine tool; it is also using turn-milling composite motion to complete all types of surface processing, which is necessary for the rapid advancement of CNC technology today. A novel cutting theory and technology.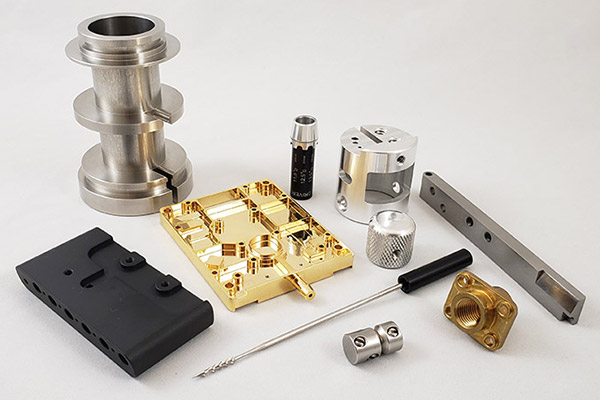 The features of CNC Turn-Milling Compound
-High rigidity and good precision retention, reduce tooling and labor costs.
-High production efficiency, and convenient operation.
-Tailstock ensures precise turning operations with high feed rates.
-Multi-axis and multi-technology for effective complete machining.
-High overall equipment effectiveness due to fast retooling and large tool magazine.
-Small footprint.
-Solid and rigid machine base.
-Powerful main spindle, high speeds.
-Powerful, multifunctional turning/milling spindle.
-Flexible loading strategy: manual and/or automated with robots.
-Quality management.
The Classification of CNC Turn-Milling Compound
When browsing our Mill-turn machines for sale, keep the type of axis in mind as this can affect your production. We'll go over some of the various types of axes found on CNC Turn-mill machines.
| | |
| --- | --- |
| X-axis | The X-axis is the normal lathe cutting axis and refers to movement perpendicular to the stock axis. |
| Z-axis | The Z-axis is a traditional lathe axis. It refers to a movement along the stock's axis. When drilling holes into the center of the stock, you would use a Z-axis. |
| C-axis | The C-axis involves movement around the stock's axis. It enables the cutting of slots into a part, resulting in angled walls and curved bottoms. |
| Y-axis | The Y-axis, in conjunction with the C-axis, is used to mill both slots and flat features into a part. A y-axis generates slots that have straight sides and flat bottoms. This axis is only required when the tool must be pulled away from the part's centerline. |
CNC Milling & Turning Capabilities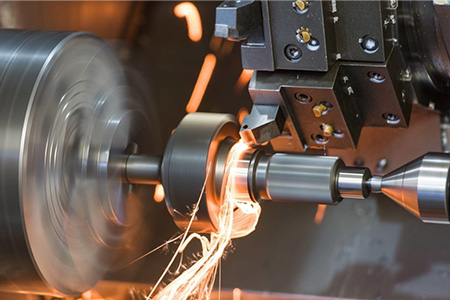 Machining Processes
Milling, Drilling, Boring, Turning, Threading, Tapping, Knurling, Counterboring, Countersinking, Parting/Cutting, Facing.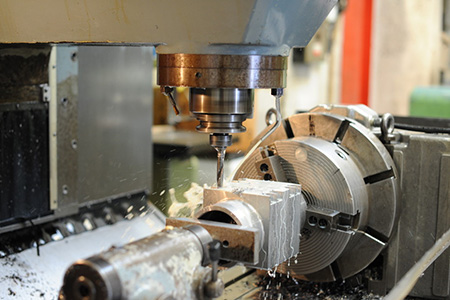 Equipment Capabilities
CNC Control Capabilities, Bar Feed, 30,000 RPM, CAD Design Services, CAM Programming, Services (HyperMill), Reverse Engineering.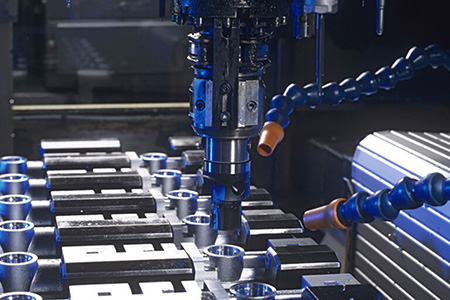 Additional Services
Mechanical Engraving and Paint Filling, Sand Blasting, Liquid Honing, Flame Polishing, Threaded Insert Installation (Thermal Press), Assembly (Soldering / Gluing), PSA Sheet Cutting & Application, Helicoil Installation, Mechanical Buffing/Polishing, Vibratory Tumbling, Ultrasonic Cleaning, Anodize per MIL-A-8625, Chem-film per MIL-DTL-5541, Screen and Pad Printing, Pad Printing, Fiber Laser Etching and Marking, CO2 Laser Cutting.
Applications of CNC Turning Services and Parts
The CNC turning process is a great way to produce high-precision metal parts for engineering design, also commonly used to make custom turned components for a vast variety of industries.
Electronics Industry
mobile phone housing, earphone housing, camera housing, other electrical device cases, and housing, etc.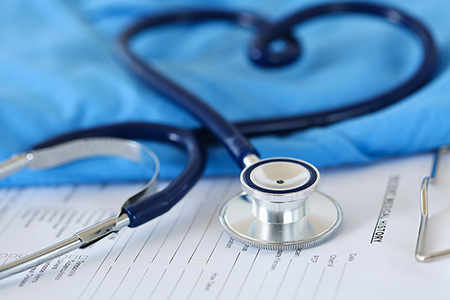 Medical Industry
temperature measuring equipment parts, implant parts, ultrasonic equipment, X-ray equipment, tables, panels, etc.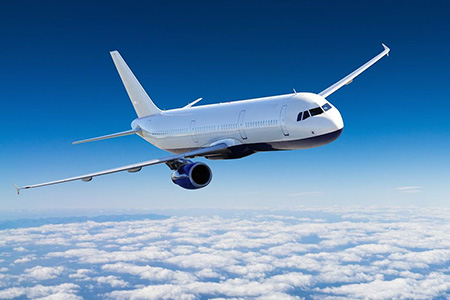 Aerospace Industry
airplane engine parts, transmissions, electrical connectors, landing gear, etc.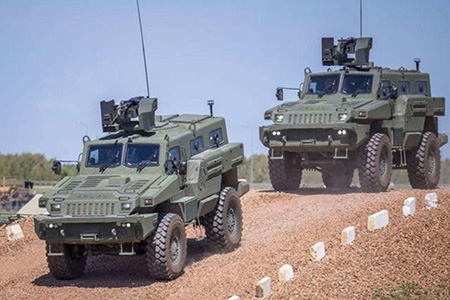 Military Industry
tank, helicopter, main rotor, transmission parts, etc.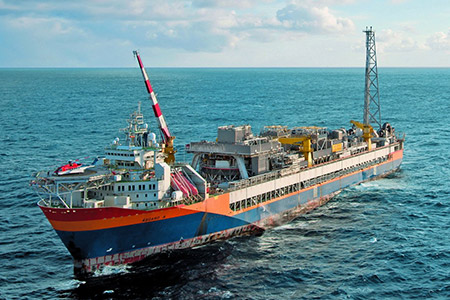 Marine Industry
deck and pipe fittings, couplings, manifolds, enclosures, anchors, etc.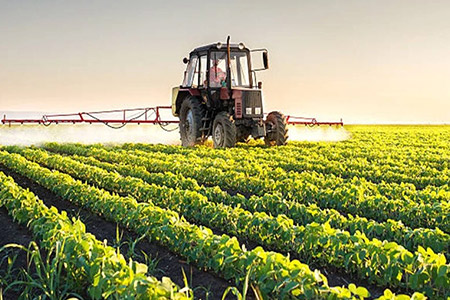 Agricultural Industry
engine components, gear casing, suspension components, etc.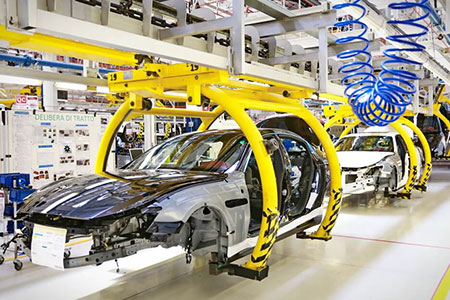 Automotive Industry
interior panels, wheels, turbochargers, cylinder heads, etc.
Food Industry
spacers, sockets, shafts, valves, pins, sockets, etc.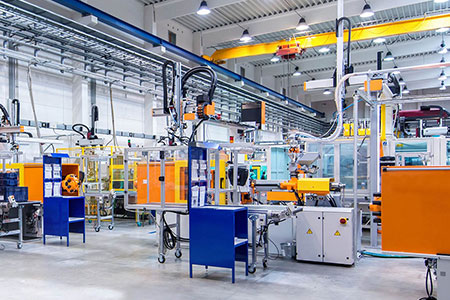 Mechanical Industry
fasteners, fittings, hydraulic components, machine components, etc.