CNCJY Anodizing Services for Metal Parts
CNCJY has long been a leading provider of metal finishing and anodized finishes. Our mission is to provide the most durable and aesthetically pleasing anodized finishes for our customers' aluminum products. CNCJY caters to customers who require high volume capabilities, repeatable processes, and color matching. Our cutting-edge bright dipping line, color selection, custom color capabilities, and expertise in anodic coatings enable us to secure finishes that set us apart from the competition. CNCJY provides its customers with confidence in their critical suppliers because of its extensive experience in metal finishing.
About Anodizing
Anodizing is the process of converting a non-ferrous metal's surface into a corrosion-resistant, decorative, non-conductive oxide. Although other metals such as titanium and magnesium can be anodized, it is a popular finishing technique for aluminum. This method is used in a variety of applications ranging from aerospace to food services. Its ability to protect aircraft from corrosion and stray currents is critical to the aerospace industry's success. Because of its high heat and corrosion resistance, it is an excellent coating for food service. It is also widely used in the construction, optics, defense, and medical industries.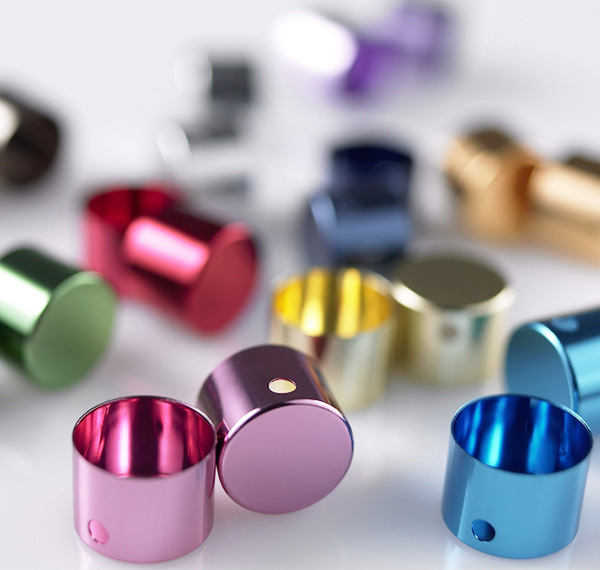 Specification of Anodizing Services
MIL-A-8625 defines three major categories as follows: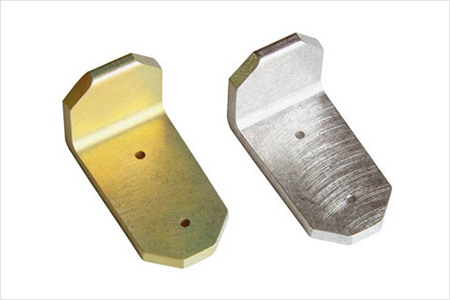 Type I: Chromic Acid Anodizing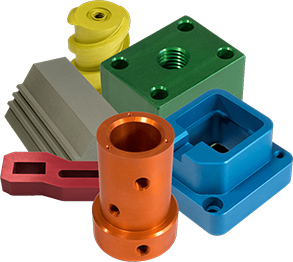 Type II: Sulfuric Acid Anodizing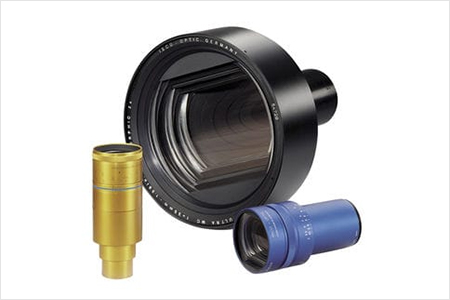 Type III: Hard Sulfuric Anodizing
The thinnest oxide coating is produced by chromic acid anodizing (Type I), which is typically between 0.00002″ and 0.0001″. Despite being extremely thin, this coating provides corrosion protection comparable to other types of anodizing without causing significant dimensional changes. Because of the thinness of the coating, chromic acid anodizing does not readily accept dye.
The most common application is sulfuric acid anodizing (Type II). The coating is typically 0.0001″-0.001″ thick and is more durable and wear-resistant than chromic acid anodizing. It can also be easily dyed to produce parts in an infinite number of colors. To further protect the color and base material from corrosion, parts can be sealed.
Hard Sulfuric Anodizing (Type III) employs specialized techniques to create a thicker, more wear and abrasion-resistant coating, typically 0.001″-0.002″. Parts that have been hard anodized are typically dyed black due to the coating formed, though recent advances in technique have allowed for a wider range of colors to be used in the hard anodizing process.
| Properties | Type I: Chromic Acid | Type II: Sulfuric Acid | Type III: Hard Sulfuric Anodizing |
| --- | --- | --- | --- |
| Applications | Decorative | Decorative | Corrosion Resistance |
| Corrosion Resistance | Good | Good | Excellent |
| Coating Thickness | 0.08-0.25 μm | 2.54-25μm | 12.7-80μm |
| Wear Resistance | Poor | Moderate | Excellent |
| Porosity | Low | Moderate to High | High |
| Environment Friendly | No | Yes | Yes |
| Appearance | Primary Coat | Clear or Dyed | Hard Clear or Hard Black |
Benefits of Anodizing
Because of the numerous advantages it provides, anodizing is a commonly used coating. Among these benefits are, but are not restricted to:

Longevity
The anodized parts' resistance to wear and corrosion allows them to last for a longer period of time without chipping or peeling.

Safety and Health
Naturally occurring oxides produced during the process are non-toxic and will not decompose, making them safe for human consumption.

Aesthetics
A visually appealing surface is ensured by the availability of a virtually infinite color palette.

Environmental
Recyclable materials don't require stripping or other material removal processes to remain recyclable after the process.

Ease of Maintenance
Anodized parts can be cleaned with mild soaps and water without damaging the anodized surface, which makes maintenance a breeze.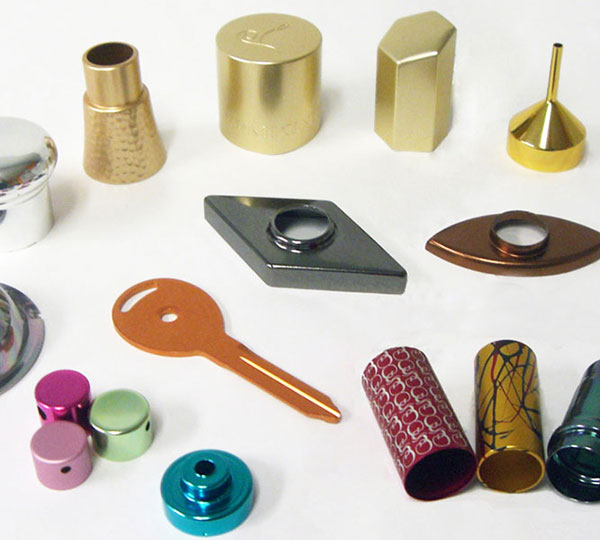 Why Anodizing Are So Popular
For aluminum parts that need to last a long time, anodizing is a must. Over time, the oxide layer will not chip or peel away from the material because it is fully integrated into the surface of the material. Paint and powder coating aren't the same. Because of the finish's superior bonding and adhesion, anodized surfaces last a very long time. Anodizing hardens the surface of the part to a Rockwell hardness of 70C, ensuring that it can withstand heavy use. Oiling, conditioning, or repainting anodized parts is rarely necessary due to their long-term durability. Aluminium that has been hard-anodized serves as an electrical insulator and can be used when other insulating materials fail.
As a result, the colorants and dyes used in anodizing don't rest precariously on a flat surface. The anodizing reaction leaves hollow pores in the anodized metal, which the coloring agents fill. This means that abrasion, wear, UV exposure, and other sources of damage will not cause the part to lose its color. There are a wide range of color finishes available, too, depending on the type of anodizing you use.
As a result of these advantages, the process itself is cost-effective, as is the cost of maintaining the part throughout its lifecycle, as well. The anodizing process, on the other hand, is more environmentally friendly and safer than other methods of finishing.
Why Choose CNCJY Electropolishing
All of CNCJY's finishes are processed in accordance with ISO 9001:2015, NADCAP, and AS91000D specifications. We have a wide range of experience in the surface finishing industry because of this.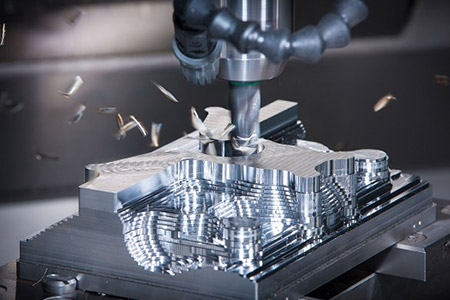 Improve Material Properties
To begin, the part's surface material properties are vastly improved during the finishing process. Coatings can be applied to protect against corrosion, scratching, and exposure to weather. Anodizing creates a barrier layer that is permanently fused to the component thanks to the electrochemical nature of the process. As a result, it is resistant to peeling and chipping like paint coatings.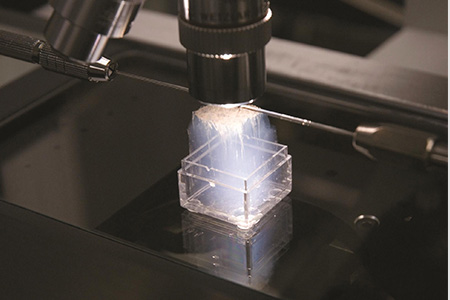 Improved Insulating Property.
Insulation is also provided by the anodized layer on a part's outer surface. Because of this, some parts may have a lower electrical conductivity than they did before.
Better Surface Effect
Aesthetics are a major consideration for many customers when it comes to anodizing aluminum. Metal parts can be colored using anodizing, and the color options are virtually limitless. Anodized aluminum comes in a variety of colors, from clear to black.