Shop for the Diamond 60% CNC Anodized Aluminium case Acrylic Case for 60% 64 Mechanical Keyboard, the perfect upgrade for your mechanical keyboard. Crafted with precision and style, this keyboard case is designed to fit GH60 Bluetooth Gk61 GK64 DZ60 YD60MQ models. Made with high-quality materials, this keyboard case features a diamond-like finish that adds a touch of elegance to your desktop setup. The CNC anodized aluminum construction ensures durability and longevity. The acrylic case provides a clear view of the internal components of your keyboard, giving you a glimpse of its inner workings. This keyboard case is easy to install, making it a great option for both beginners and enthusiasts alike.
It comes in a variety of colors, so you can choose one that matches your style or personality. The package includes everything you need to get started, including screws and rubber feet. Upgrade your keyboard today with CNCJY's Diamond 60% CNC anodized aluminum case acrylic case for 60% 64 mechanical keyboard. Experience a new level of style and functionality that will elevate your typing experience to the next level. Order now and enjoy the satisfaction of a premium product!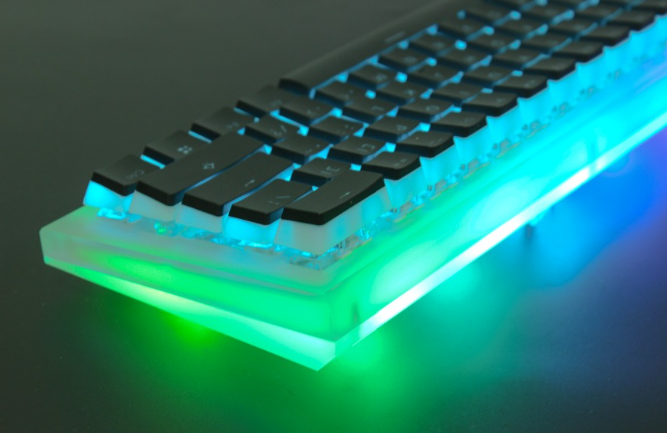 Product Description
– Premium Material: Made with CNC anodized aluminum and acrylic, providing durability and a sleek look.
– Diamond Design: Unique diamond shape adds a touch of elegance to your 60% mechanical keyboard.
– Compatibility: Compatible with popular models such as GH60, Bluetooth Gk61, GK64, DZ60, and YD60MQ.
– Easy Installation: Comes with all necessary screws and tools for a hassle-free installation.
– Protection: Protects your keyboard from scratches, spills, and other damage with its sturdy construction.