For players who have higher requirements for mechanical keyboards, the excellent texture embodied by the metal frame is more fascinating. A good-looking aluminum alloy mechanical keyboard is a beautiful tabletop landscape. Are you looking for the best CNC body and anodized mechanical keyboard cases? CNCJY.COM sells the best quality CNC anodized aluminum keyboard shells.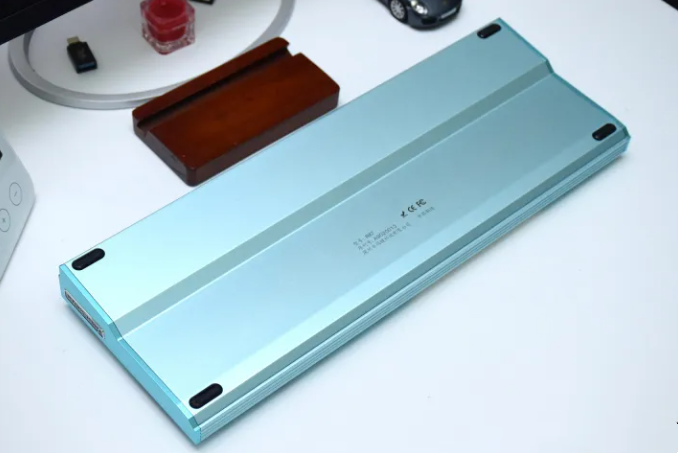 Buy CNC Anodized Aluminum Keyboard Case Online
As soon as CNCJY.COM came on the stage, it used the metal frame to break the order that the conventional mass-produced mechanical keyboard started with plastic material. Our 87-key fuselage is made of an aluminum alloy metal frame, CNC metal cutting, hard lines, fine surface touch, and anodizing treatment is quite in place, without color defects. The light color is fascinating. The side wing is added with metal armor. The texture of aluminum alloy fuselage is hard to match with other plastic shells. The fuselage is 1.35 kg, which is very important.
The keyboard has ACE, gold powder, and a fast silver shaft body. The PBT thermal sublimation keycap feels very smooth when pressed, without jamming. Who doesn't like such cheap and high-quality aluminum metal mechanical keyboard cases?
Product Detail
-Features a CNC casing with CNC feet that are compatible with the GH60 PCB, DZ60, YD60, XD60, Poker 1, and Poker 3. It's not a good match for Poker 2.
-GK61, GK61s, GK64, and GK64x models cannot use directly; instead, they must switch to a GH60 size plate. However, the regular unreplaceable 60 ANSI plate is fine for use with GK61x, GK61xs, GK64, and GK64x models.
-A battery slot is included with every new case.
-A battery with dimensions of less than 154 x 41 x 4.2 mm will fit.