Keychron Q11 is a customizable mechanical keyboard made by Keychron, a company that specializes in designing and manufacturing high-quality keyboards. It features a hot-swappable PCB, allowing users to easily replace individual switches without soldering, and also offers a wide range of customization options for keycaps and RGB lighting effects. The Q11 supports multiple operating systems and is available in multiple layouts, including ANSI and ISO.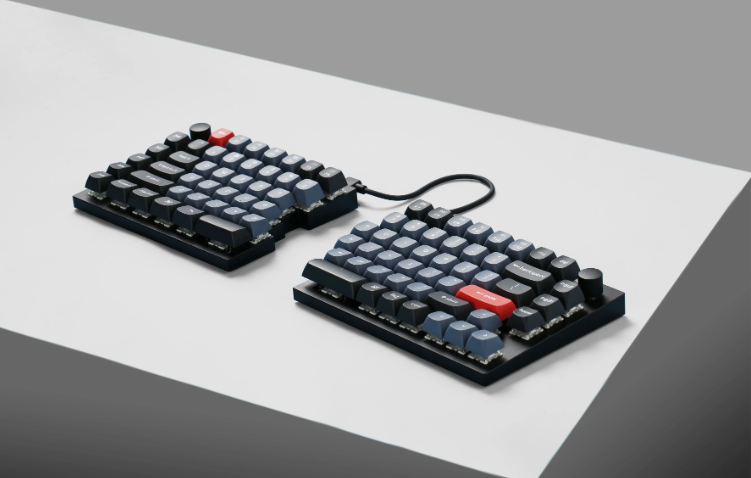 What Are the Advantage of the Keychron Q11 Customized Mechanical Keyboard
The Keychron Q11 Customized Mechanical Keyboard offers several advantages:
– Switch Compatibility: The Q11 supports both plate-mounted and PCB-mounted switches, making it compatible with a wide variety of mechanical switches. The hot-swappable PCB allows users to easily switch out switches without having to desolder them, making it easy to create a custom typing experience.
– Keycap Options: The Q11 uses a standard Cherry MX stem, which means it's compatible with most aftermarket keycaps. Keychron also offers a variety of keycap sets specifically designed for the Q11, including ABS and PBT options in a range of colors and styles.
– RGB Lighting: The Q11 features full RGB lighting with per-key programmability. This means you can customize the lighting of each individual key to your liking, and even create custom lighting effects using Keychron's software.
– Layouts: The Q11 is available in several different layouts, including ANSI, ISO, and even a split spacebar option. This makes it easy to find a layout that matches your preferences and typing style.
– Connectivity: The Q11 can be connected to your computer via USB-C or Bluetooth, making it easy to switch between devices or use it wirelessly.
– Compatibility: The Q11 is compatible with multiple operating systems, including Windows, macOS, and Linux. It also features built-in support for popular keyboard shortcuts on each OS, making it easy to navigate and productive.
Overall, the Keychron Q11 is a highly customizable mechanical keyboard that offers a great typing experience, a wide range of customization options, and broad compatibility with different operating systems.
Is Keychron Q11 Customized Mechanical Keyboard A CNC Keyboard
No, the Keychron Q11 Customized Mechanical Keyboard is not a CNC keyboard. The term "CNC" typically refers to keyboards that are milled from a solid block of aluminum using a CNC machine, resulting in a sturdy and durable keyboard with a unique look and feel. While the Keychron Q11 does feature an aluminum frame, it is not produced using CNC machining. Instead, the frame is made using a different manufacturing process and then anodized to give it a sleek and durable finish.